Safe. Efficient. Skilled.
Since the 1950s, we have prided ourselves on jobs done right the first time. Whether it's site preparation and excavation, utility work, roustabout services for oil and gas production or any other ancillary service that might be required to help drive commerce and industry forward, Hammer Construction, Inc. has been there with the expertise, equipment and tenacity to get the job done safely and efficiently.
Outstanding Safety Record
Skilled, Experienced Employees
Excavation & Site Preparation
Rugged Roustabout Reliability
Oil & Gas Production / Energy Services
Hammer Construction is recognized as a top-quality, comprehensive, competitive provider in the oil and gas industry, capable of handling projects ranging in size from day work to $5M. With many decades of experience in the industry, our unique perspective helps us identify and execute ideal solutions for your needs.
From new tank battery installation, welding, repair work and fencing to mowing and other lease maintenance needs, our production crews are up to the task:


Tank Battery Installation



Well Site Construction



Well Site Clean-up & Prep



Pressure Washing



LACT and Pump Installation and Maintenance



Hydrovac



Compressor Station Maintenance



Pump Jack Repair and Maintenance



Screw Pipe Installation and Repair


Welded Pipe Replacement and Repair



General Site Maintenance



Entrances



Fencing



Mowing



Clean-up



Separator Installation and Maintenance



Hot Shot Trucking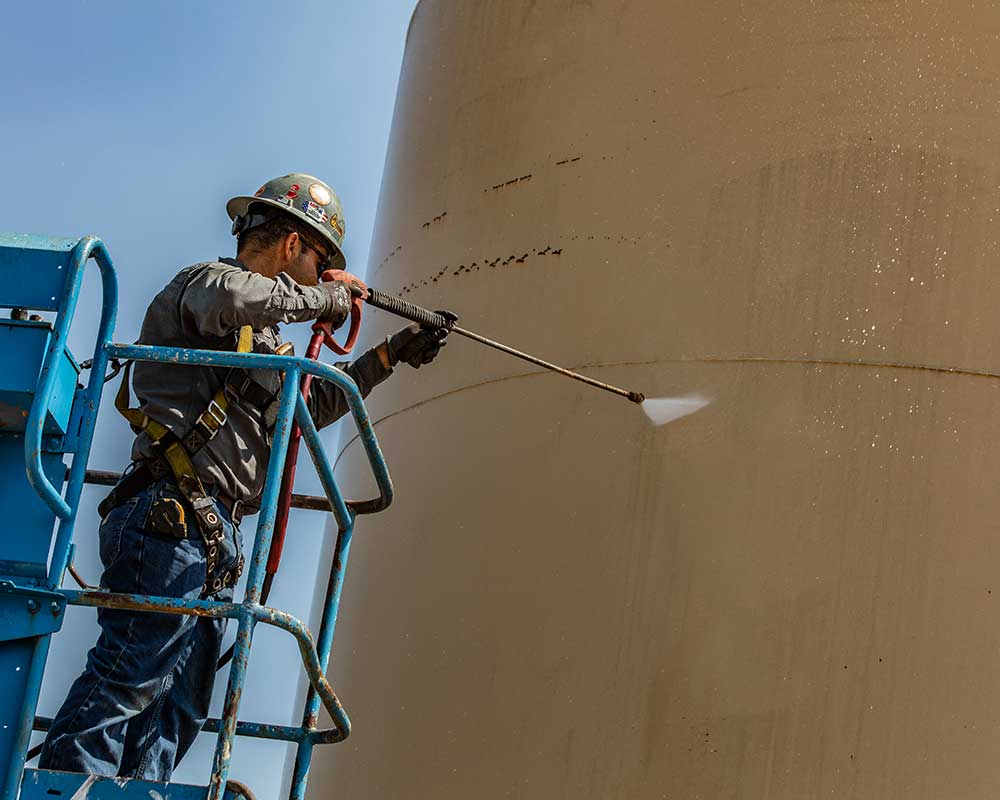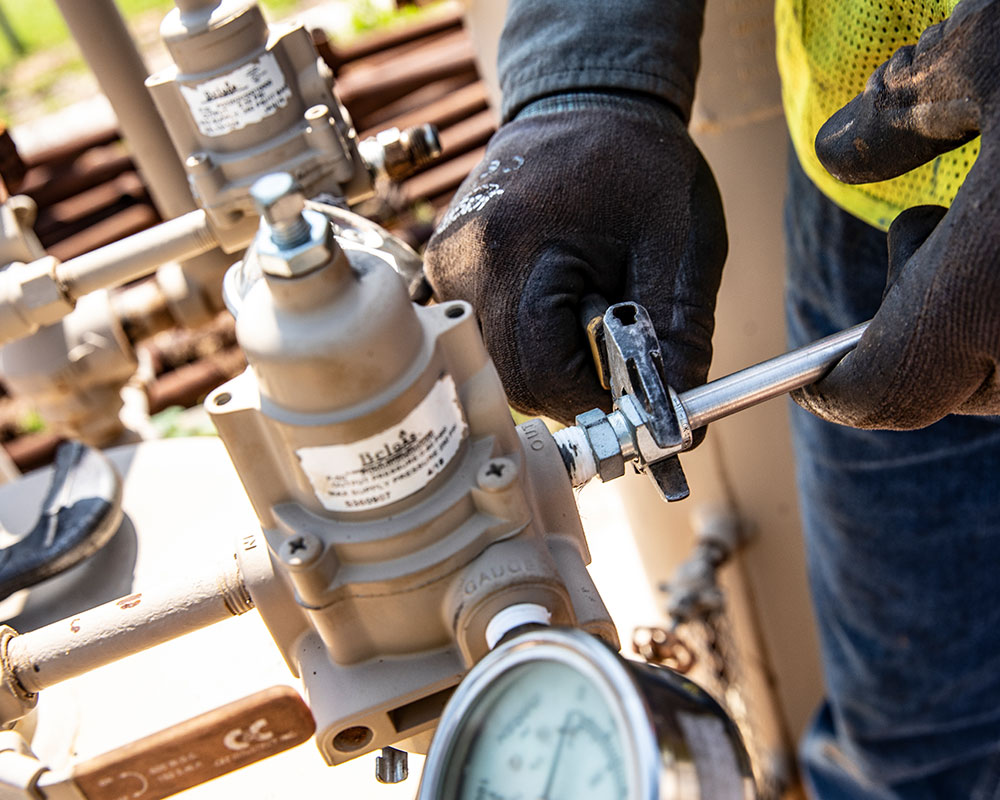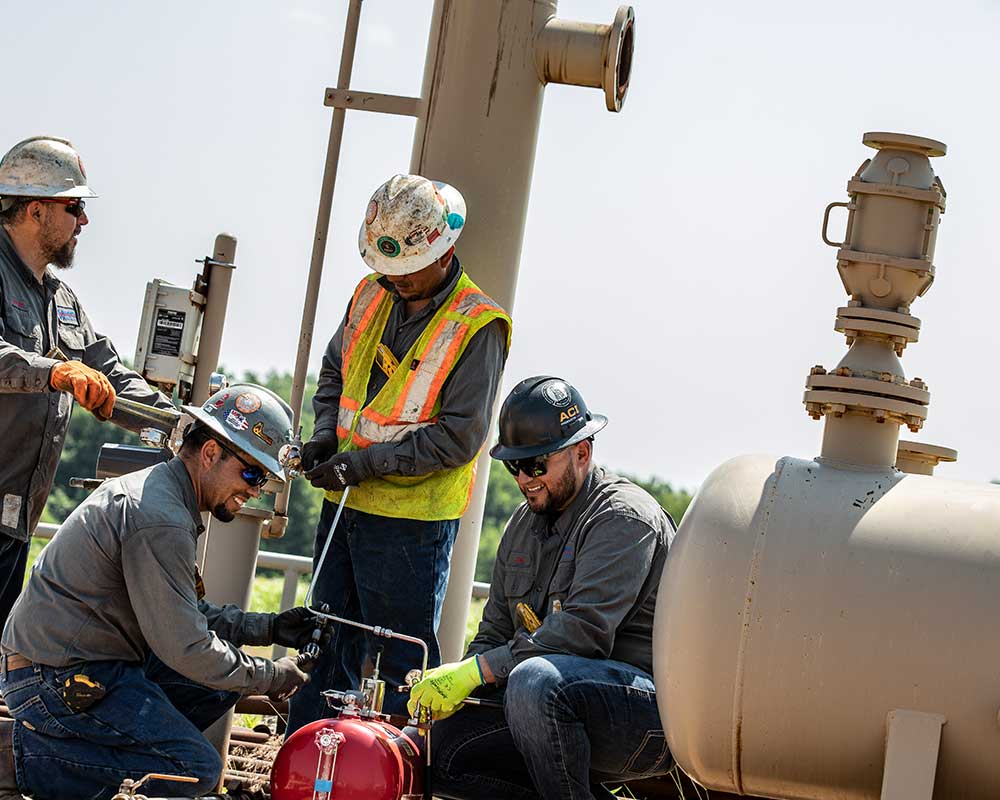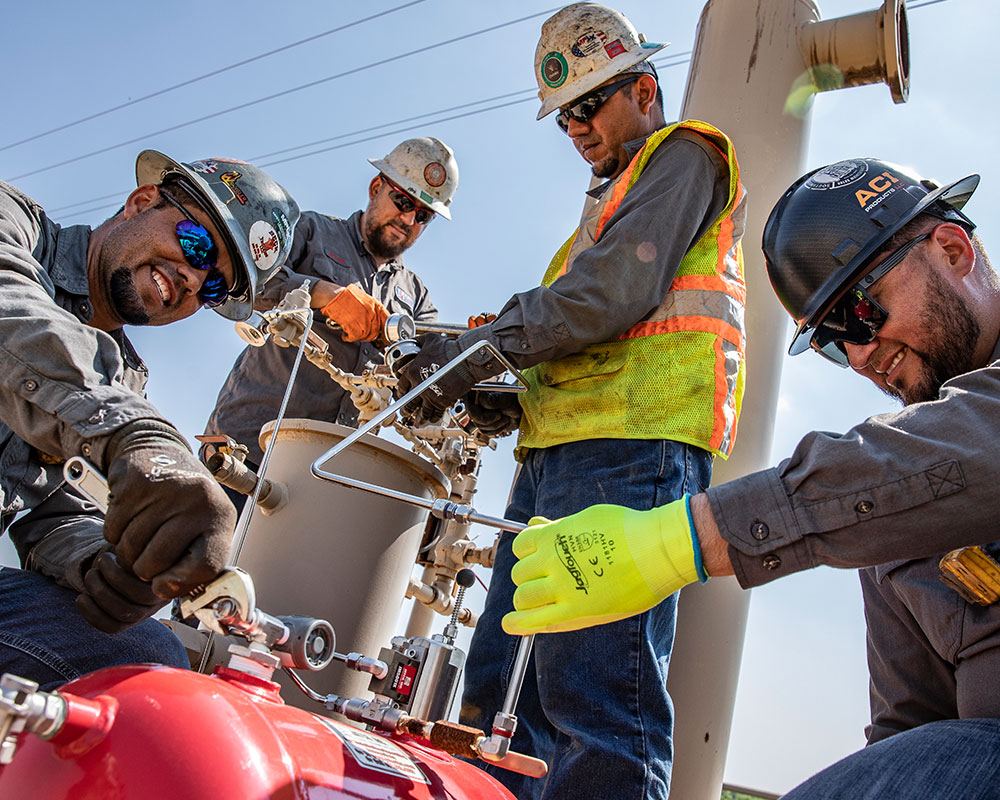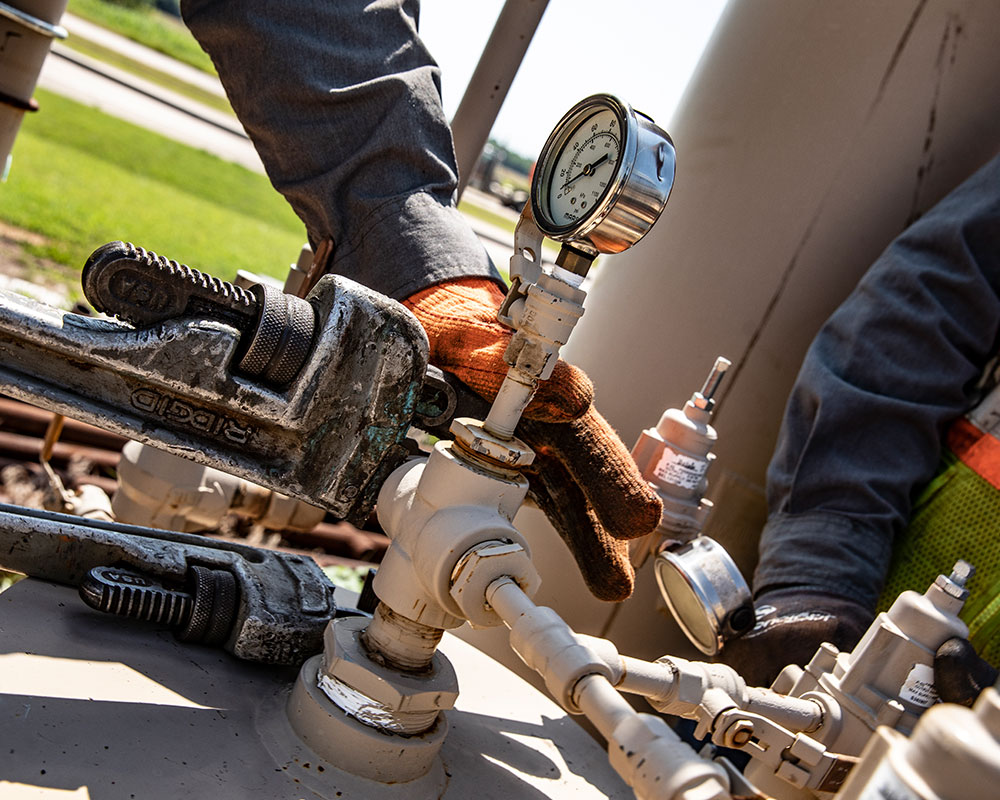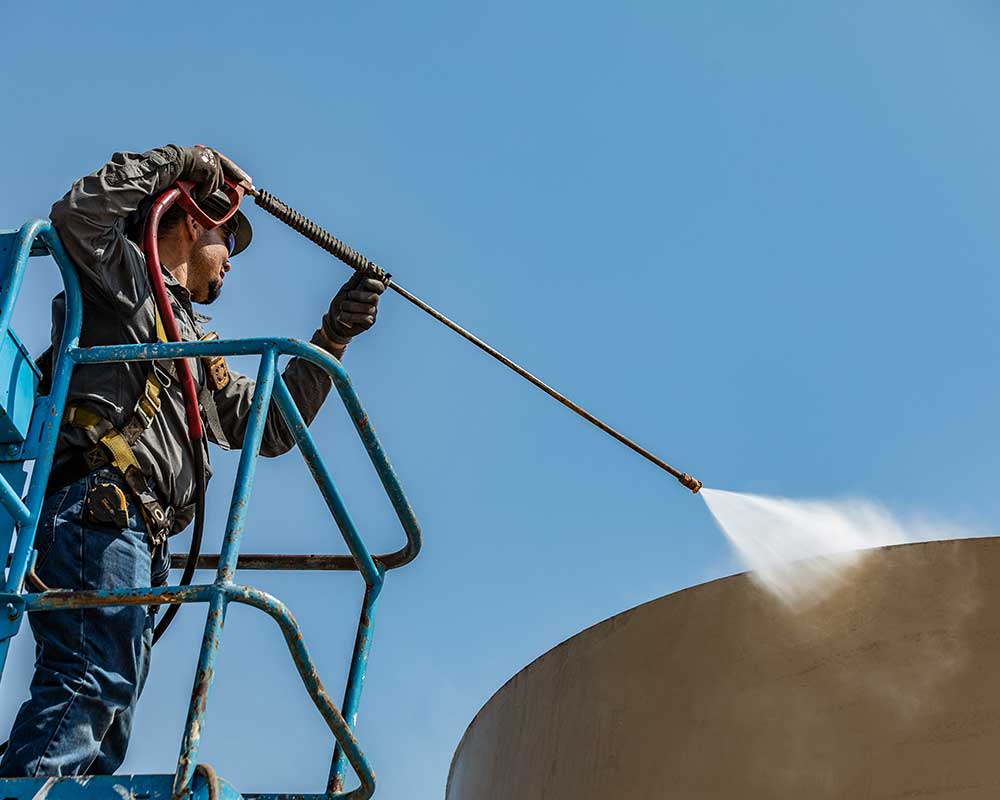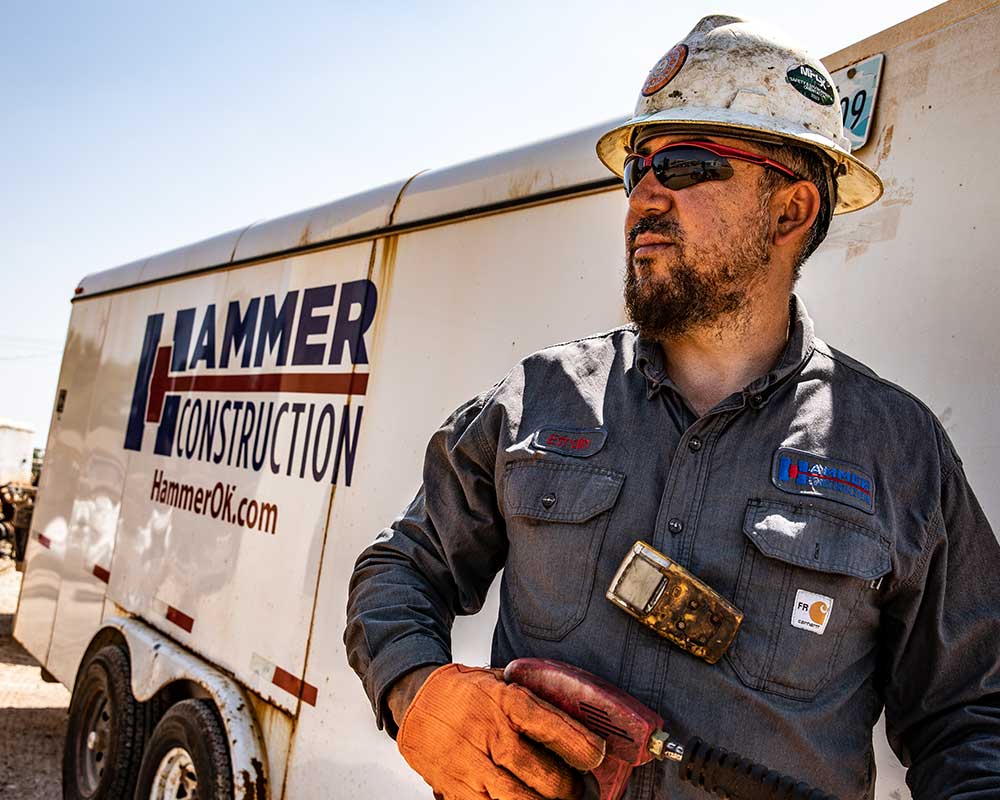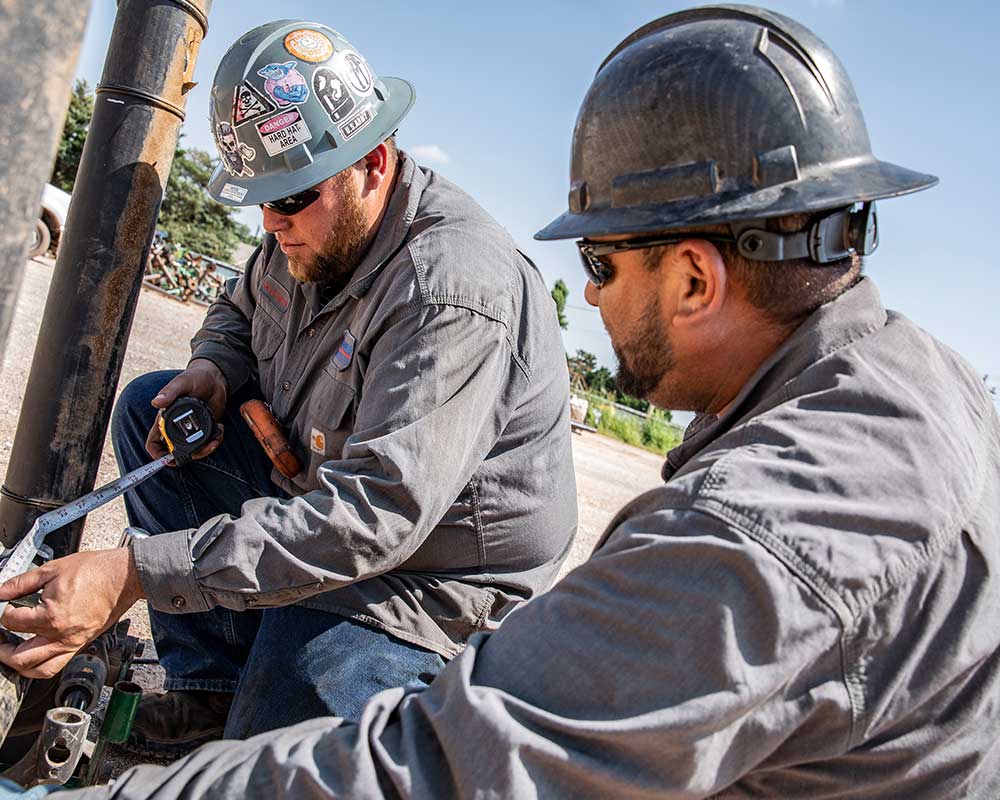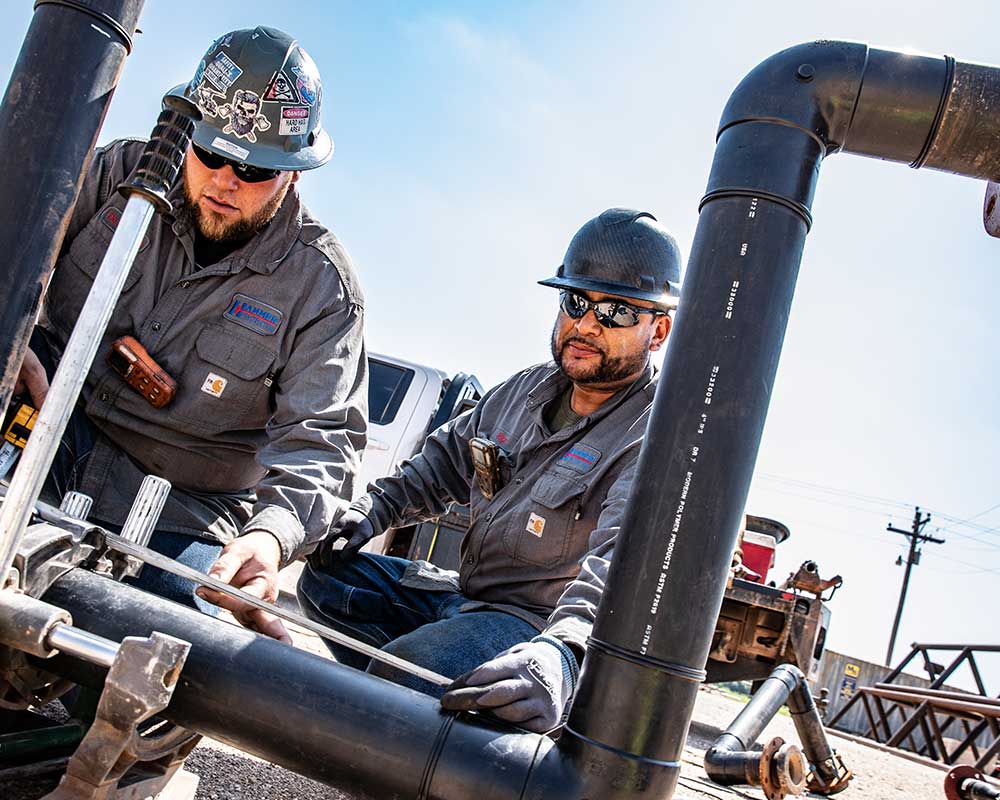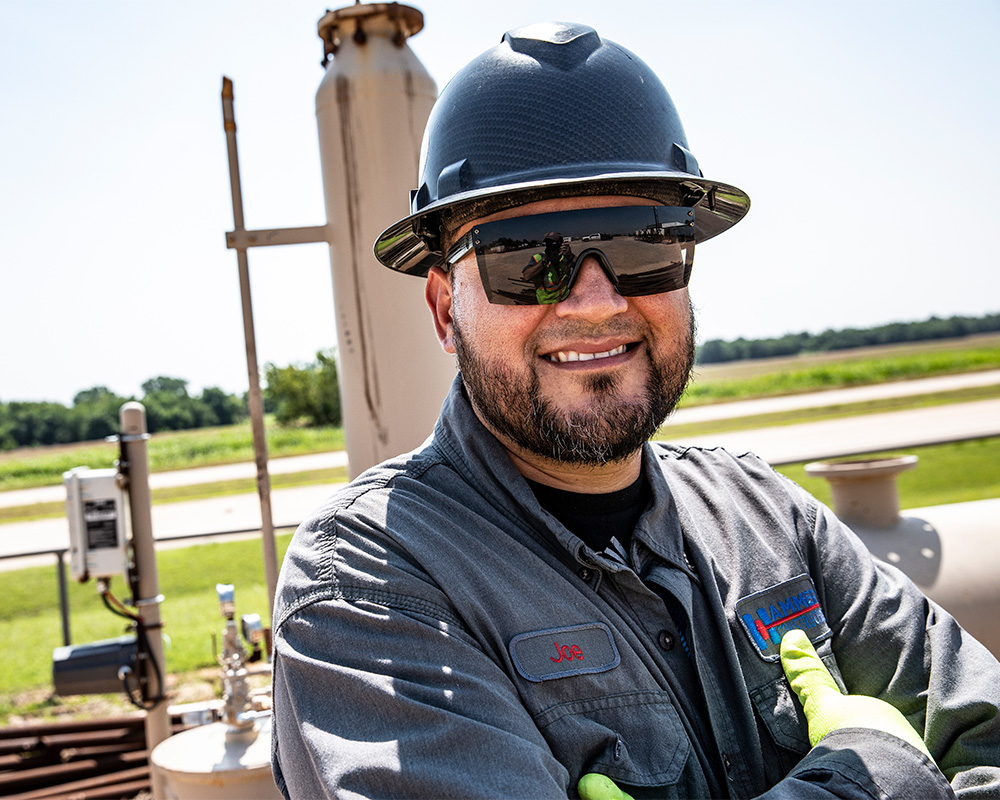 Ensuring a Strong Foundation
Excavation & Site Preparation
Site work has been a foundation of Hammer's services from the very beginning. We understand better than anybody the fact that accurate site preparation is critical in the first phase on construction projects – because all remaining phases hinge on it.
Our team comprises experienced specialists who can assist in initial project planning, provide value-added contributions and offer constructability recommendations, handling any earth moving projects from start to finish. We have garnered a loyal customer base by excelling in everything from drilling and station pad site development to reclamation, downsizes, lease roads and rig changes.
We take pride in being called upon time and time again to complete excavation work safely – and under very tight deadlines:


Project Management Including Constructability Review



Line Locate Submittals to Identify Underground Lines



Erosion Control



Surveying and Staking



Site Clearing and Stripping



Debris Removal


Mass Excavation



Import and/or Export of Material



Stabilization Services



Site Drainage



Concrete Paving and Structures



Entrances • Equipment Pads • Foundations • Retaining Walls



Backfill and Final Site Cleanup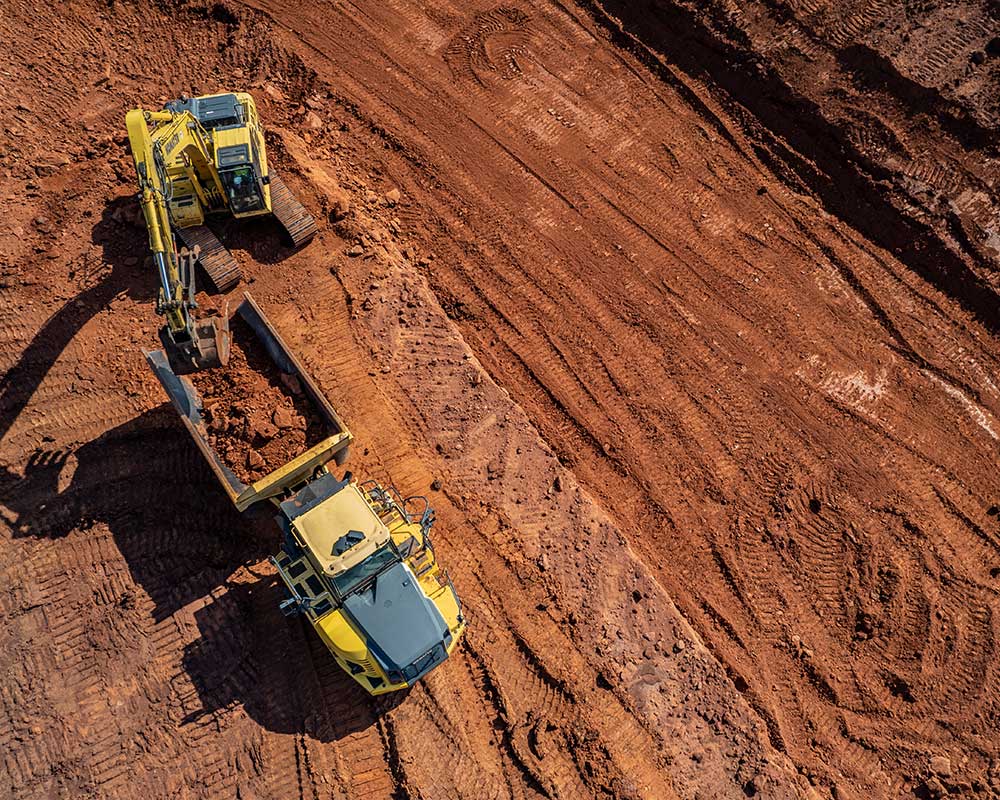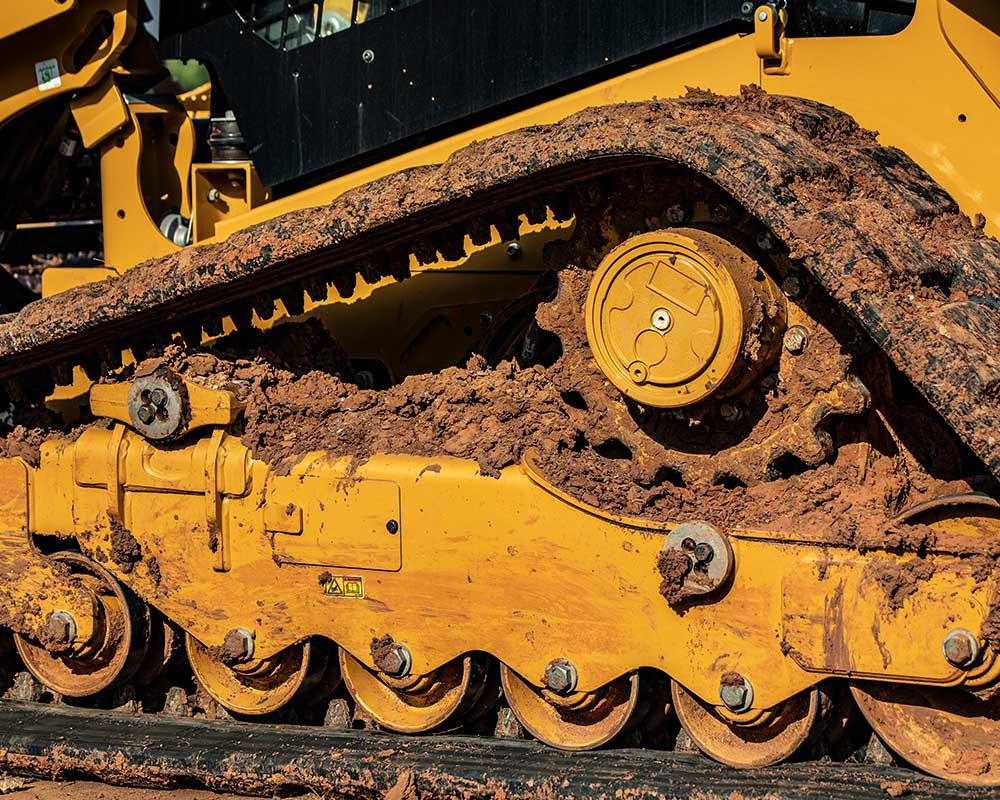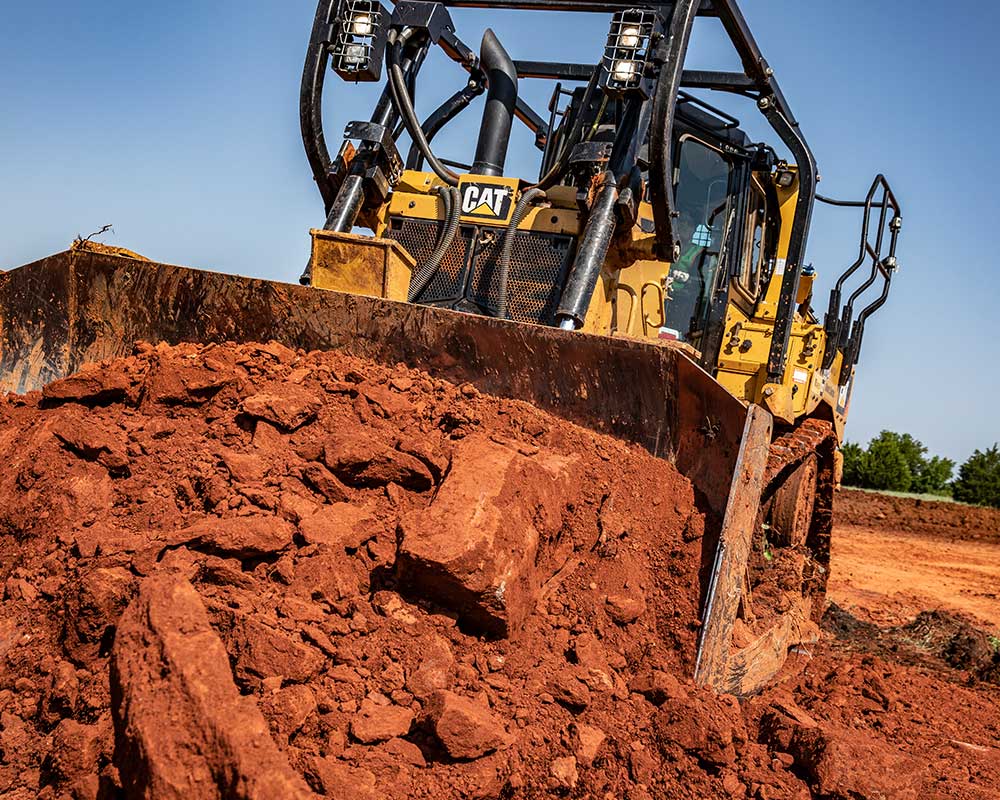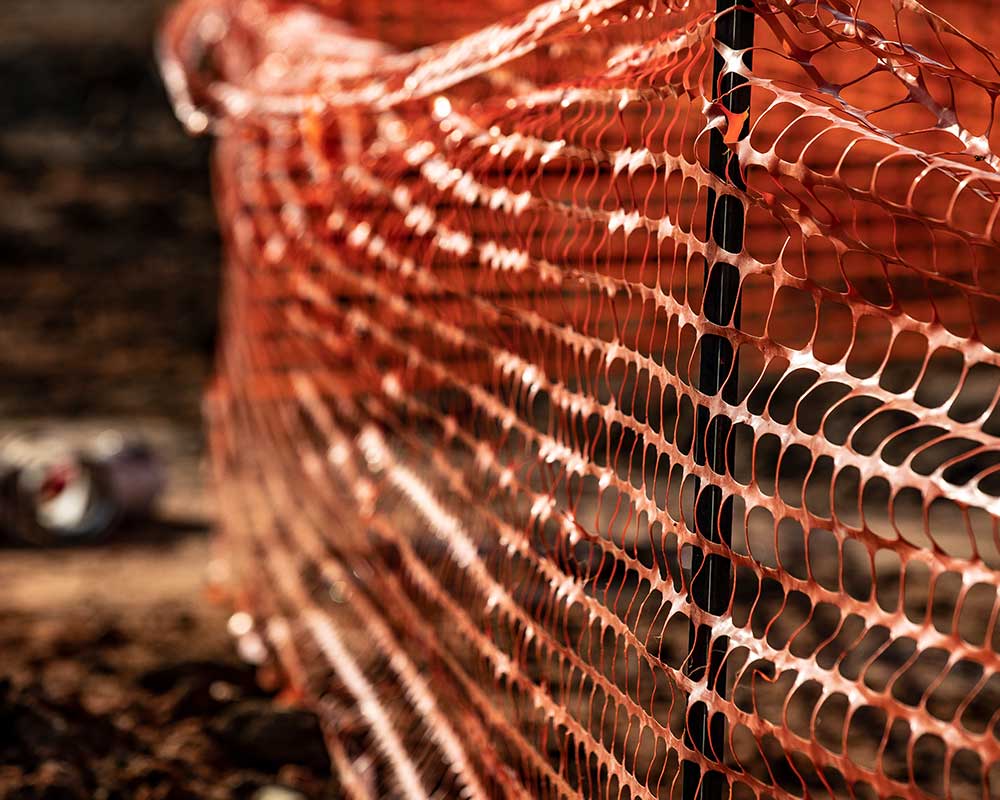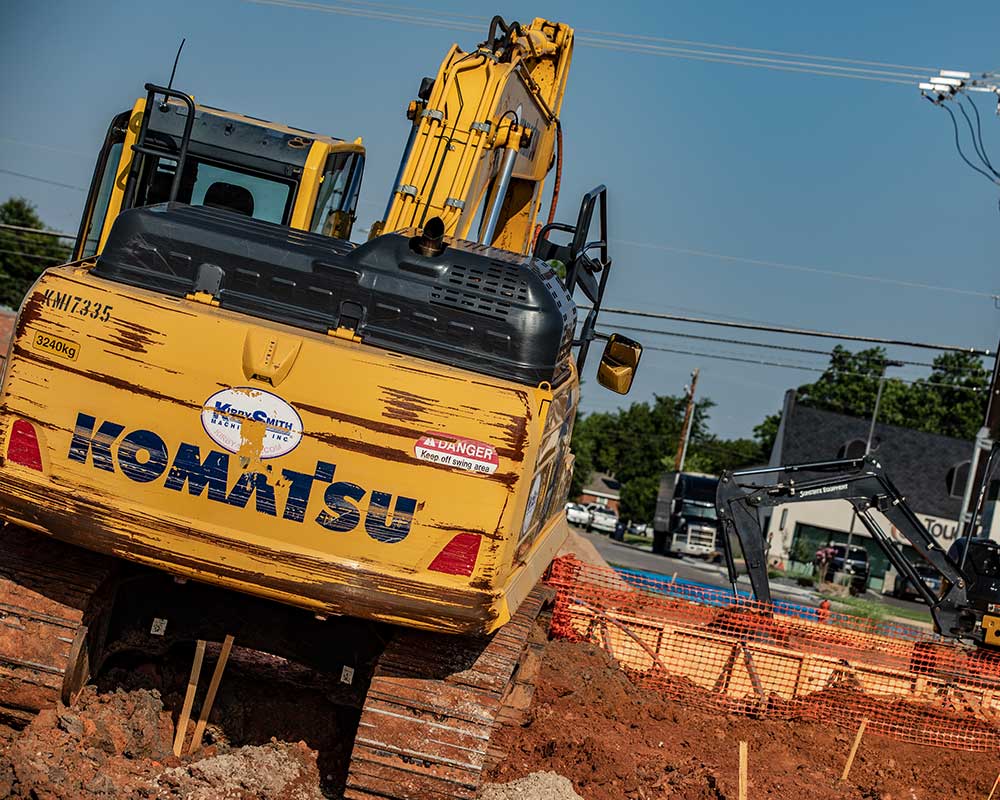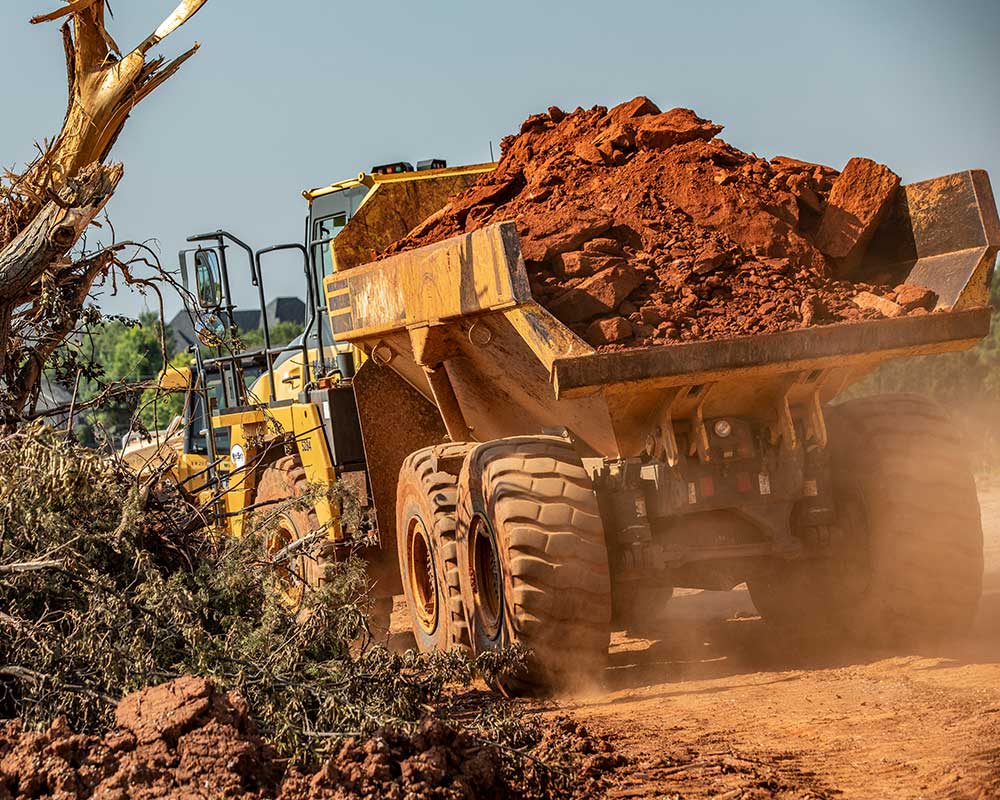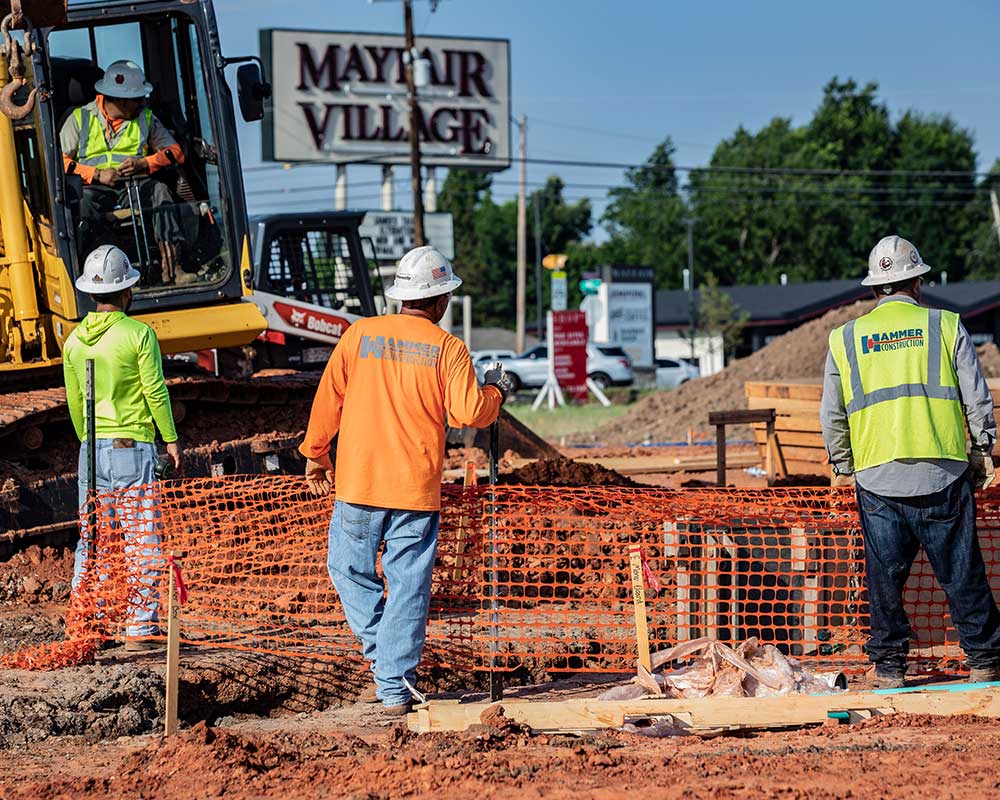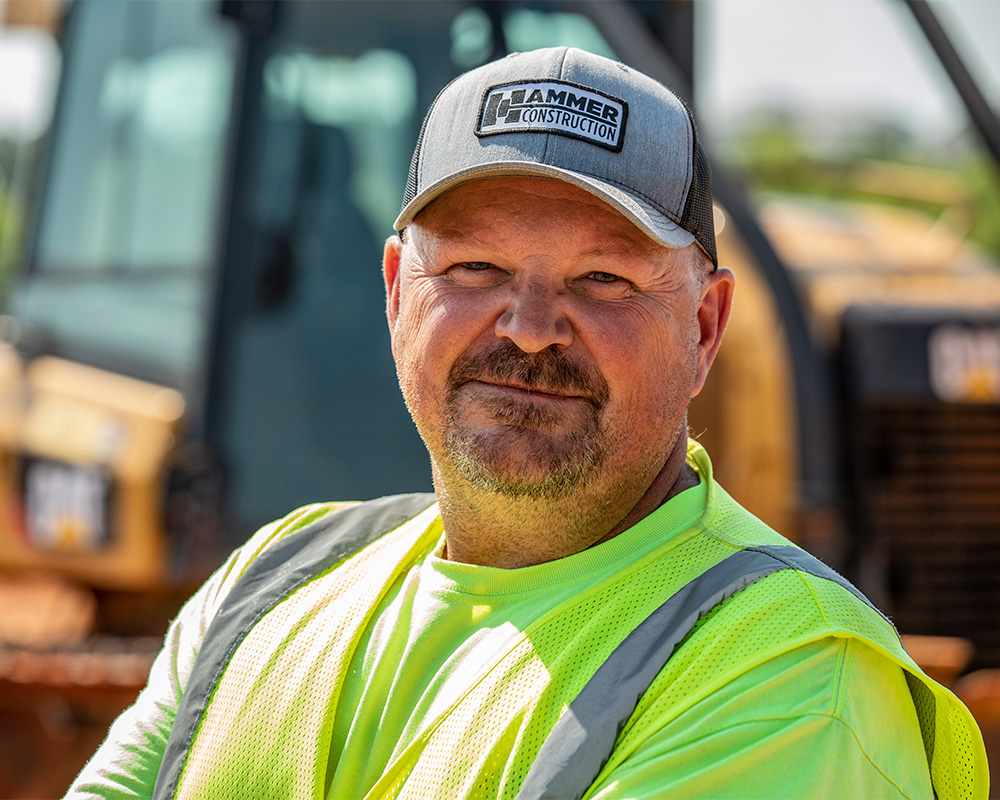 Out of Sight, Top of Mind
At Hammer Construction, Inc., we offer dedicated utility crews who specialize in the construction and installation of utilities for residential, commercial & industrial developments – as well as municipal utility and street reconstruction projects.
Regardless of the size of your project, we have the team, equipment and know-how to get the job done. We've successfully installed a wide variety of utility infrastructure for clients of all sizes, from private developers and commercial projects to municipalities and government agencies.
Hammer Construction's diverse industry experience, competitive rates and innovative design solutions are only part of the story. The real key to success is our employees – a work force with the knowledge, experience and skill needed to do the job on time and on budget.
There is a distinct advantage to consolidating construction projects. As we have often done for OG+E, Hammer can provide all aspects of site preparation, utility work and concrete to streamline construction, reduce coordination issues, offer a single point of contact and eliminate conflict between these often-overlapping construction phases.


Municipal Sewer and Water Reconstruction



New Subdivisions



Underground Utility Services



Sanitary Sewer Systems



Water Distribution Systems


Storm Drainage Systems



Road Reconstruction



Water Lines



Utility Runs



All Necessary Site Preparation and Excavation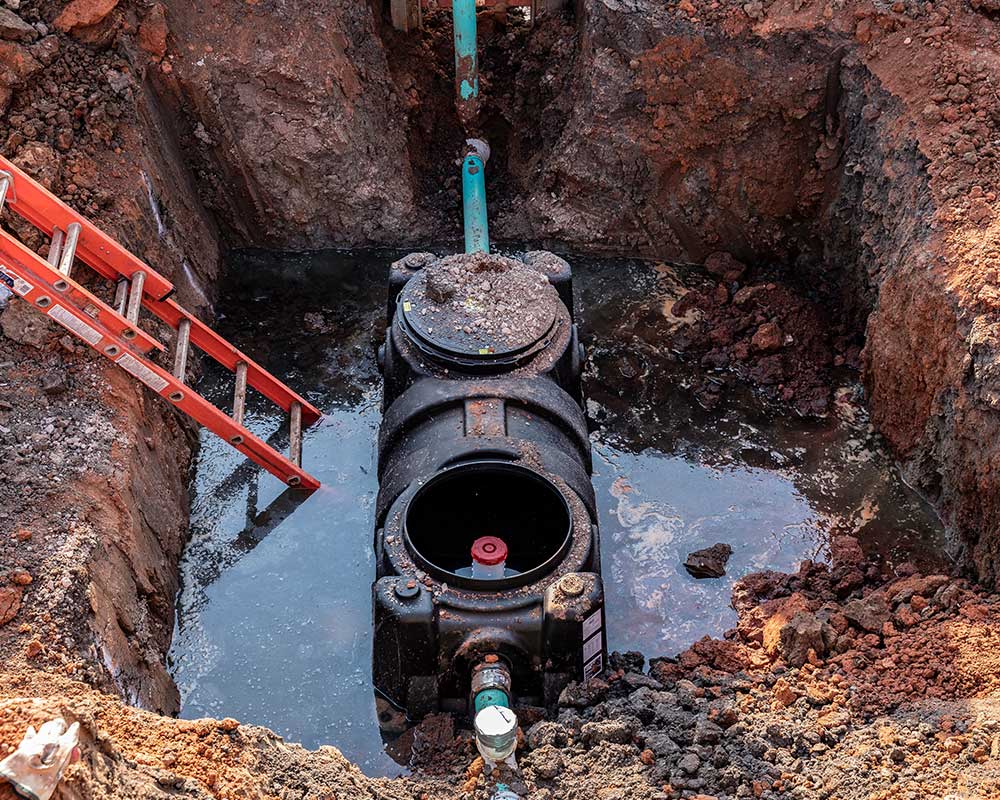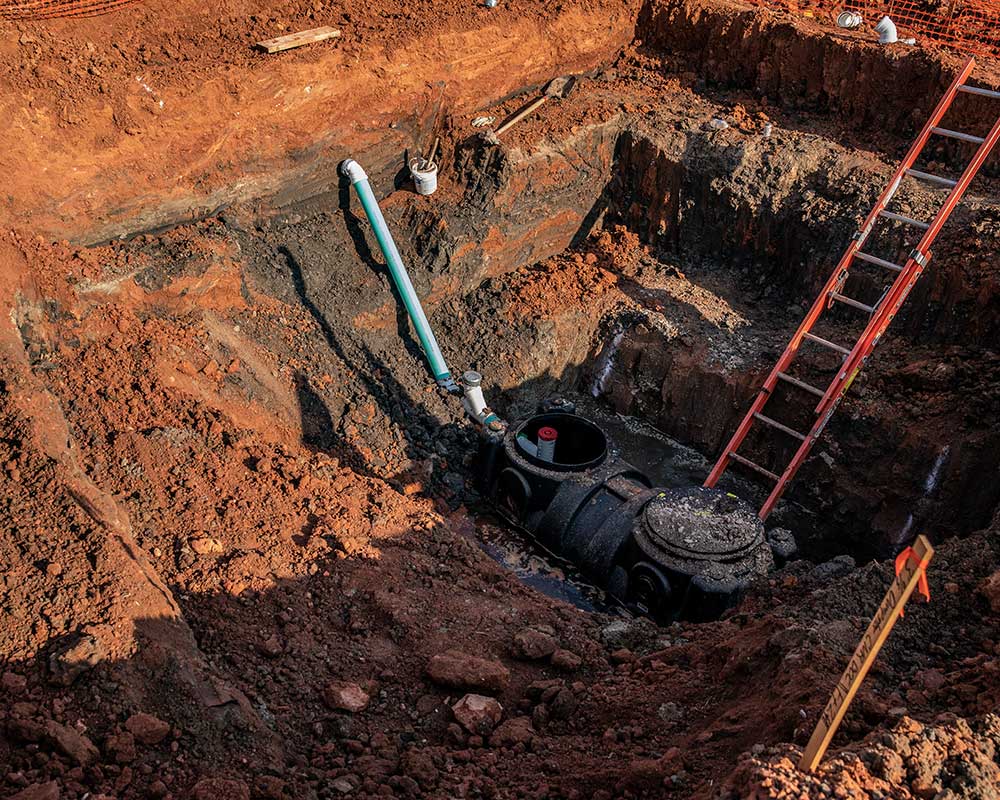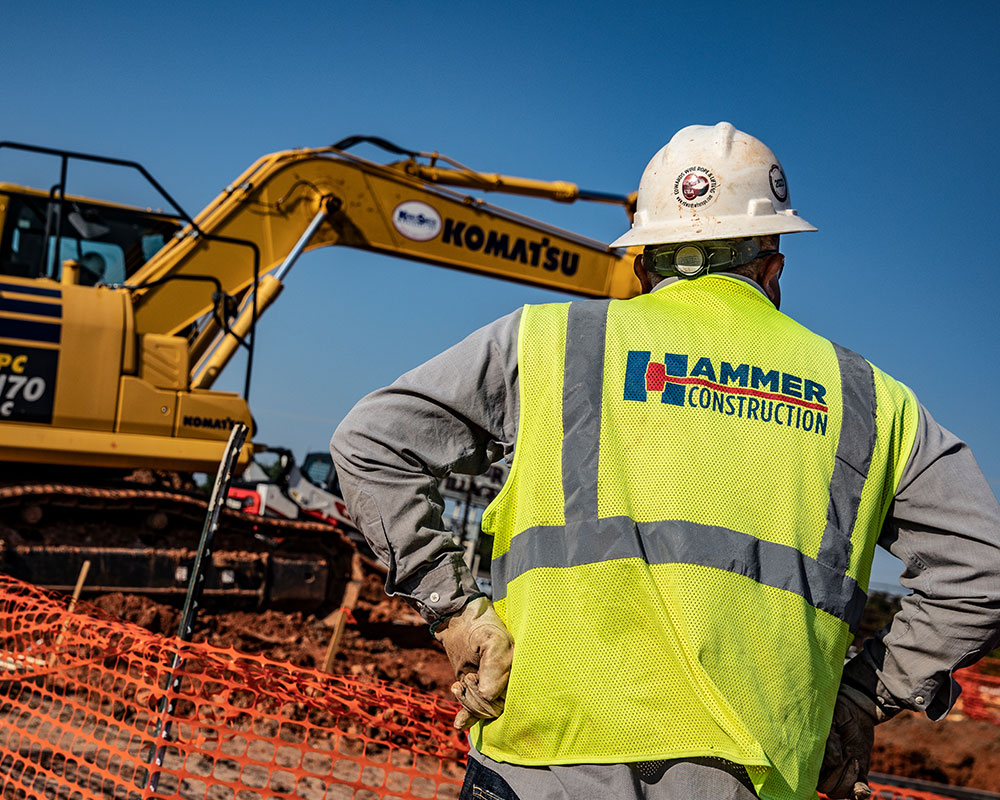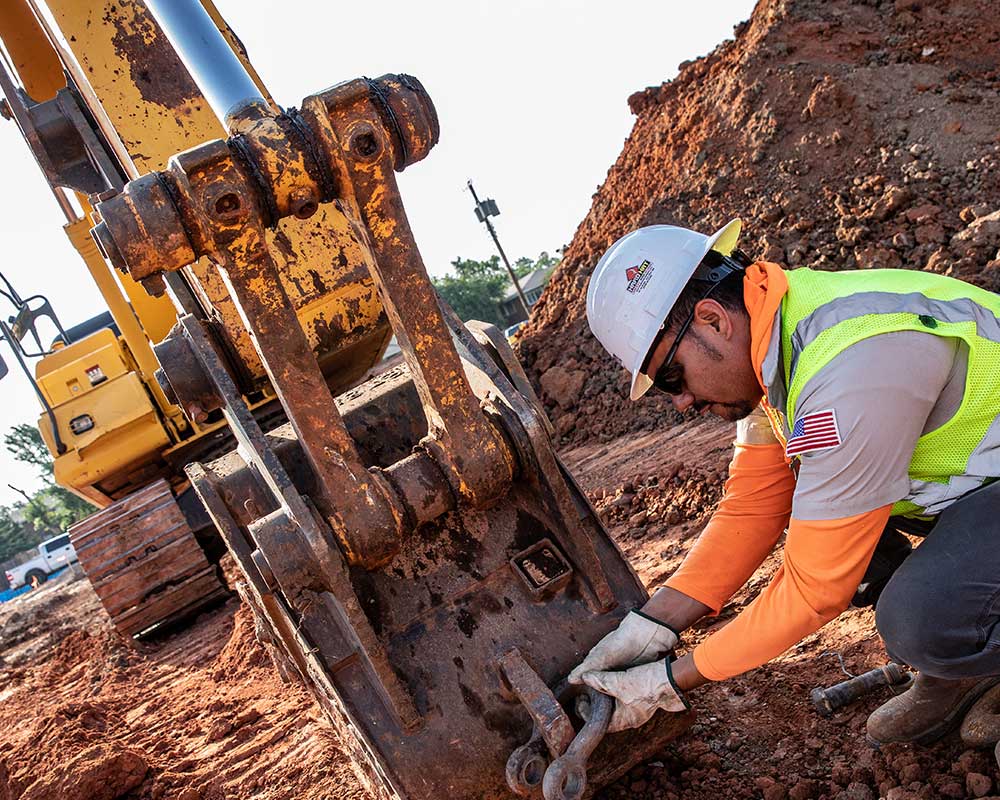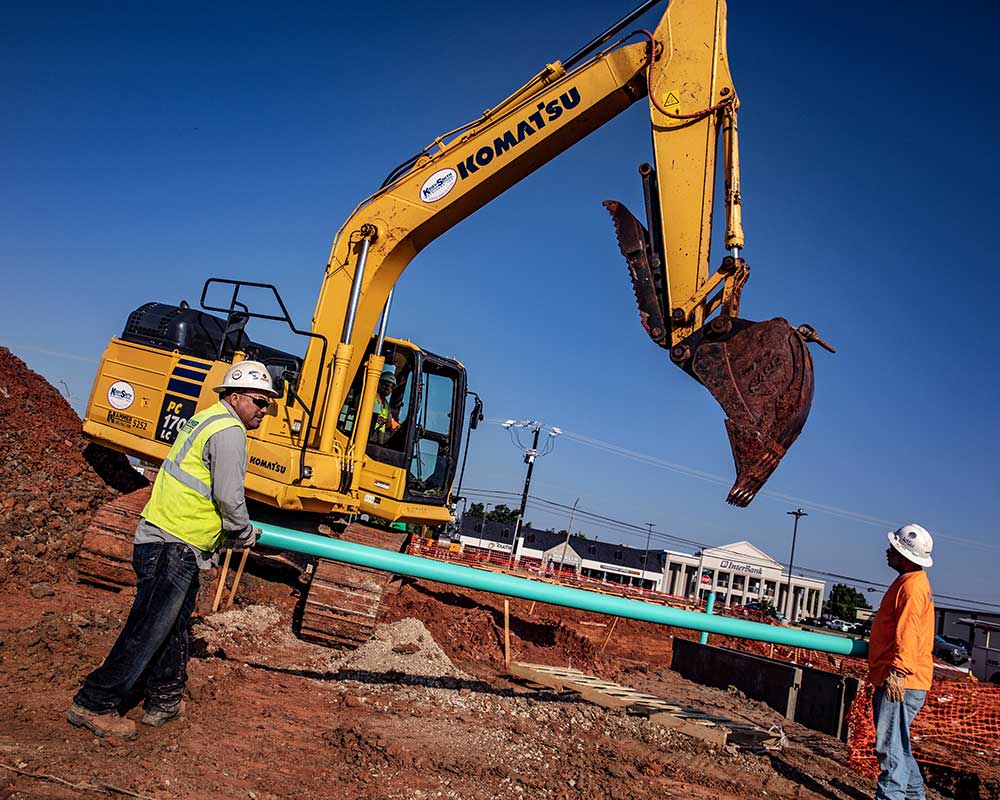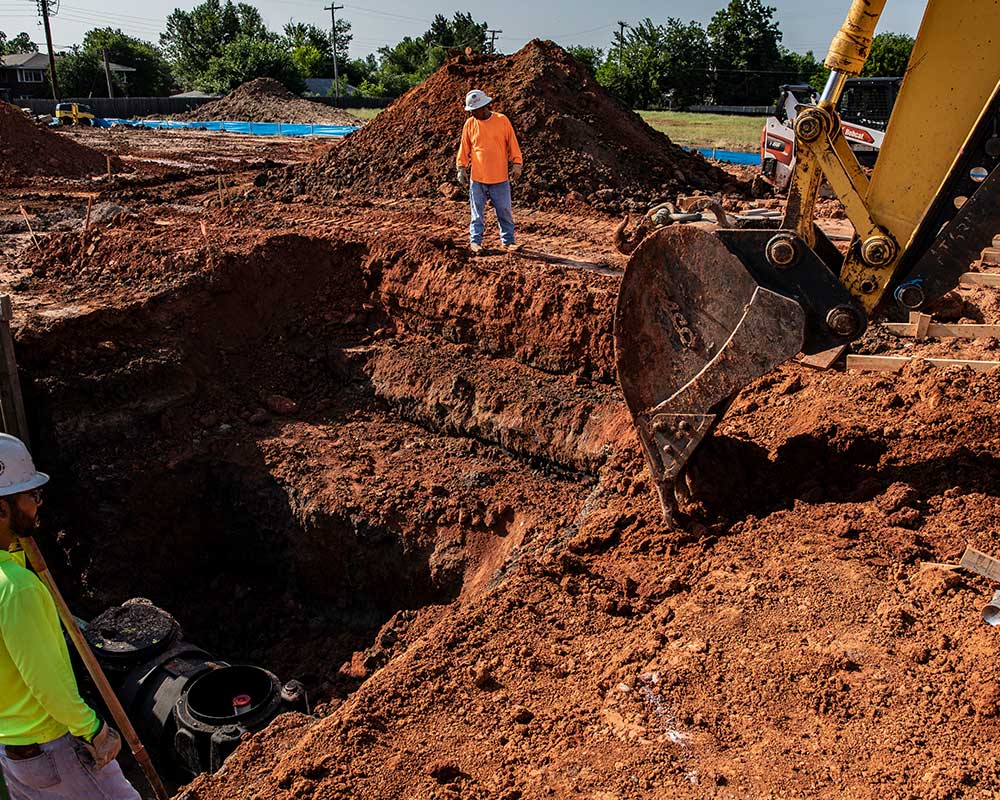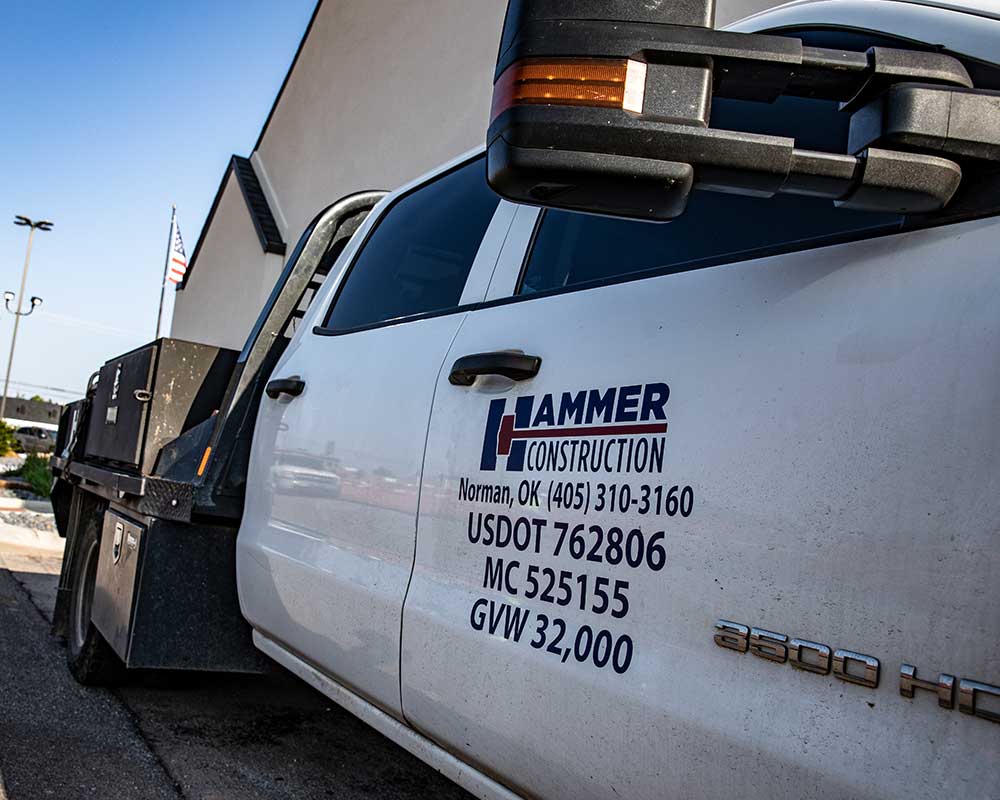 Just Sand, Cement, Aggregate & Expertise
Hammer's extensive experience in construction means we understand all too well the difficulties of adding concrete to build or enhance your existing business facilities. We also know how crucial it is to meet all specification requirements for paving and concrete projects. We bring all of that experience to bear on planning your project.
Whether it's a large commercial parking lot or a small foundation support, Hammer provides the skilled workforce, safe operations and modern equipment to complete your project efficiently and cost-effectively.


Foundation



Piers



Footers



Culvert and Drainage Solutions



Tear out and Removal of Existing Concrete or Asphalt


Driveways



Sidewalks



Parking Lots



Basements



Right of Ways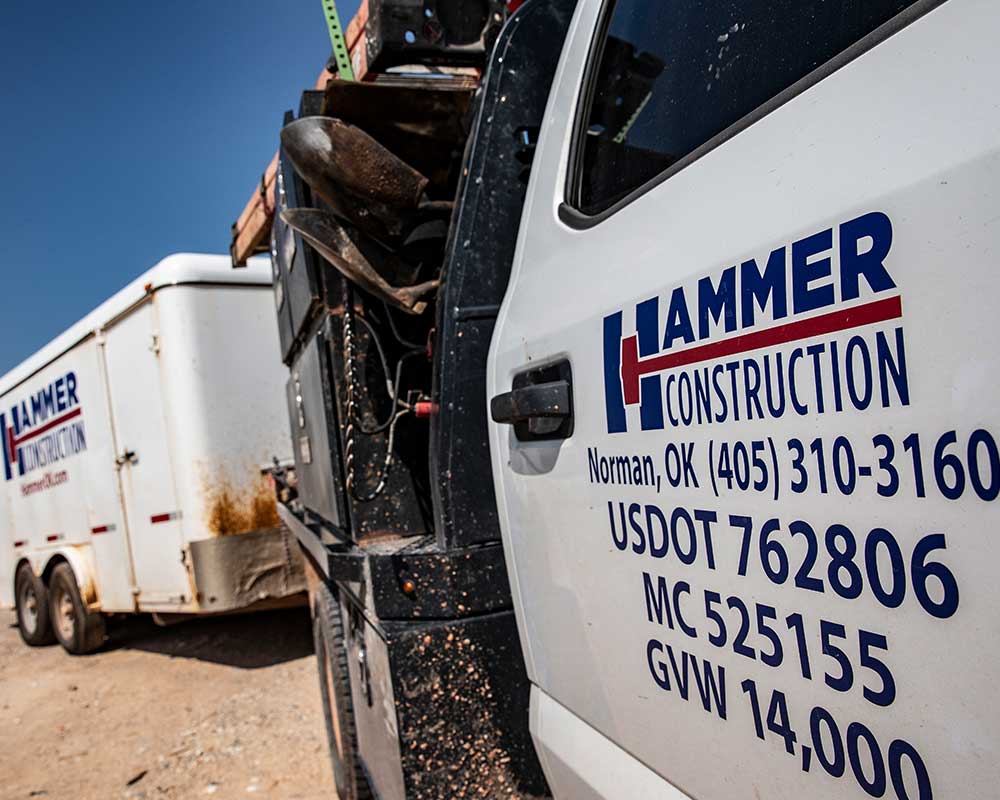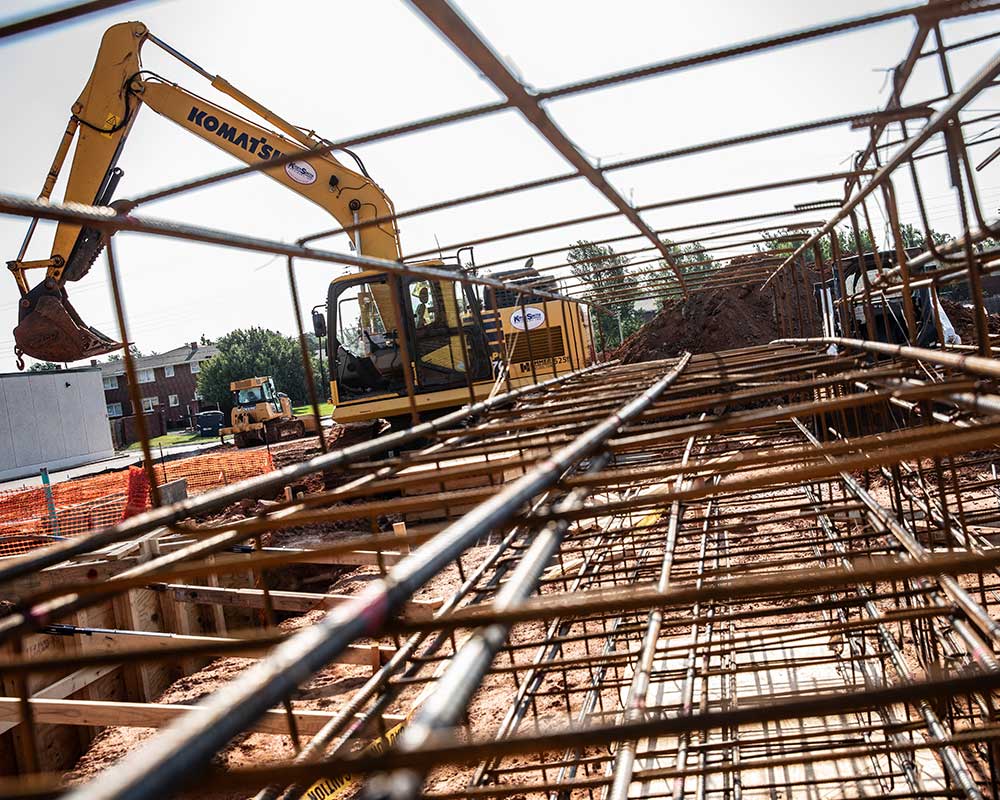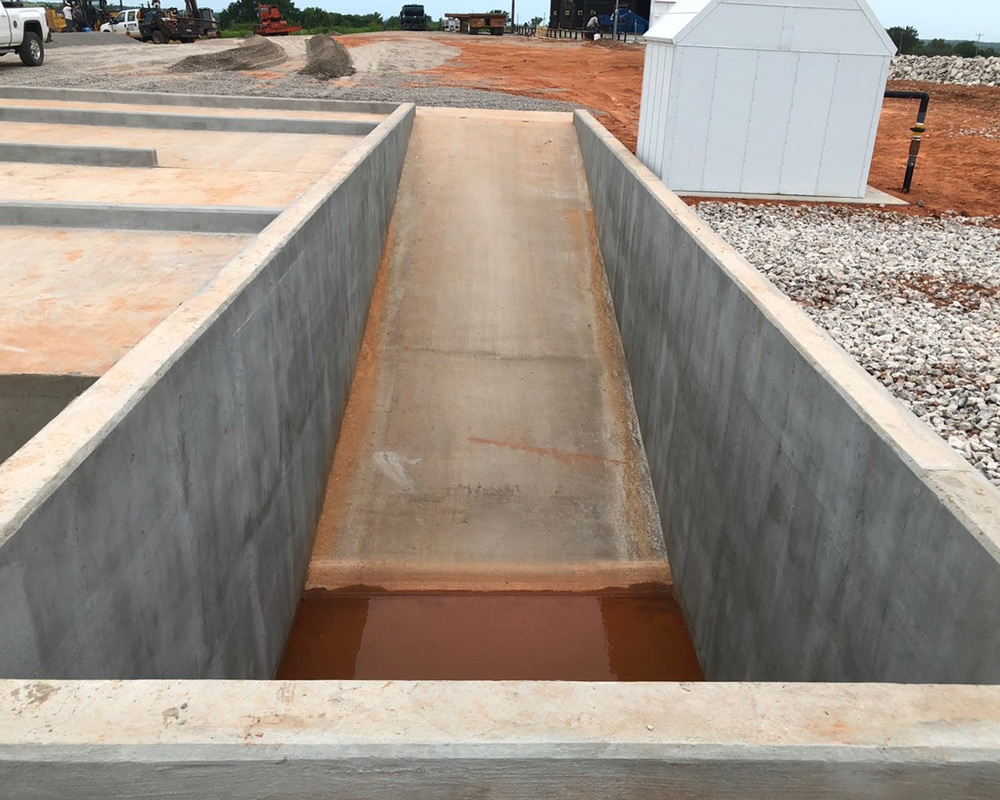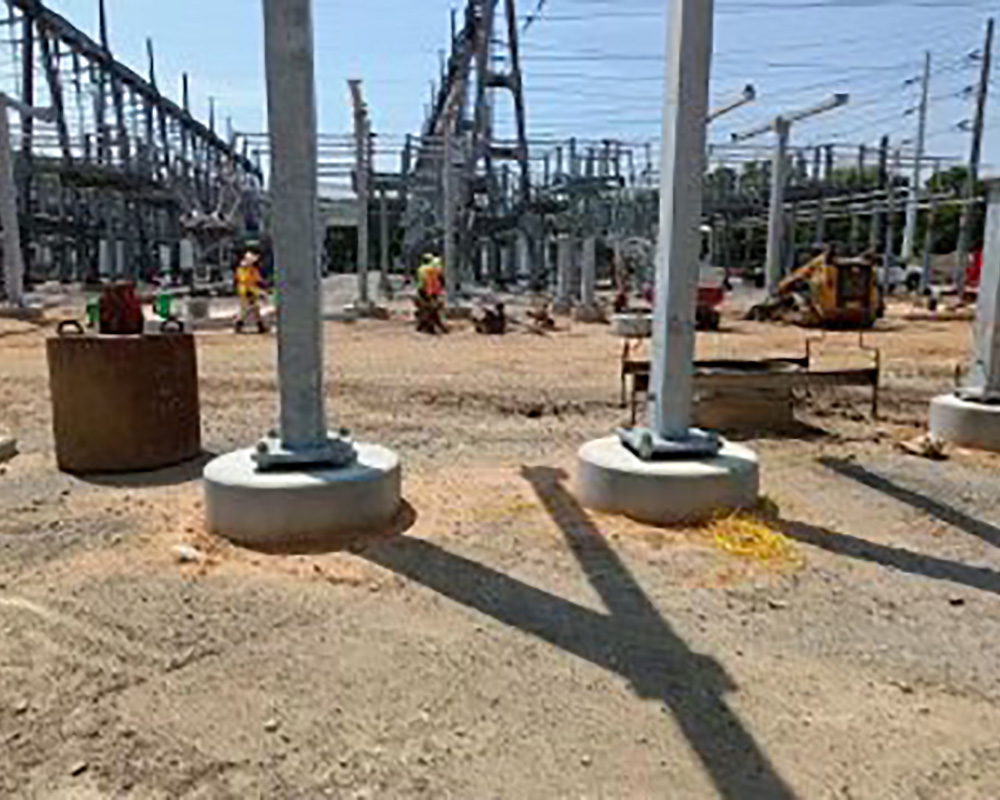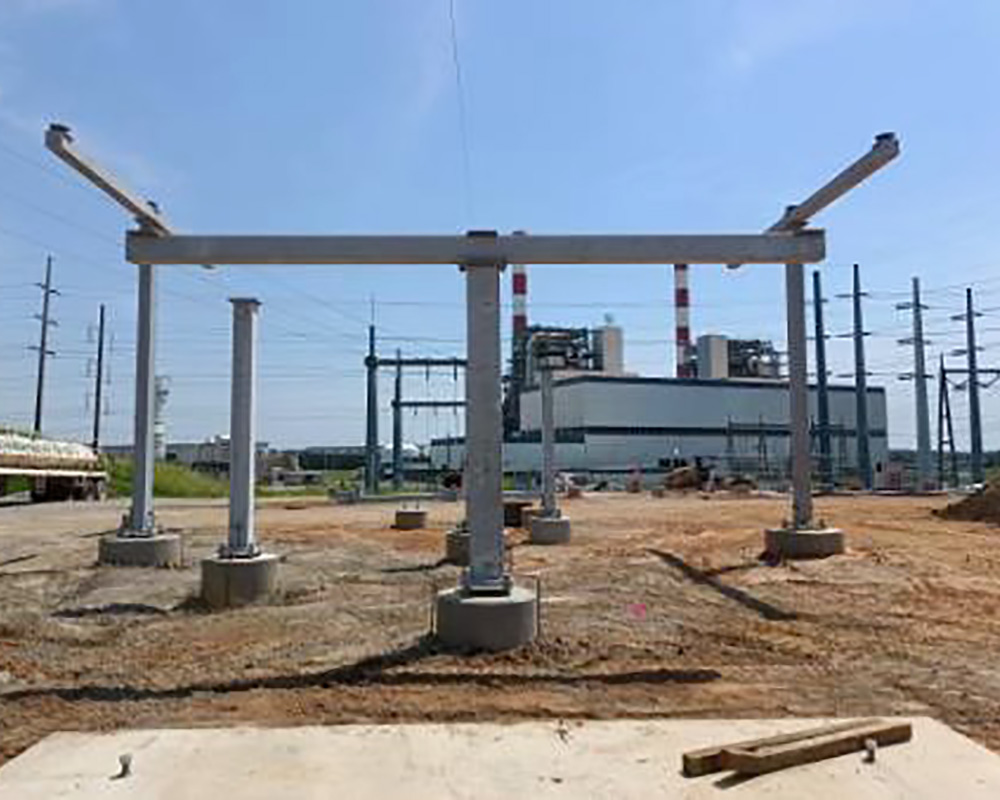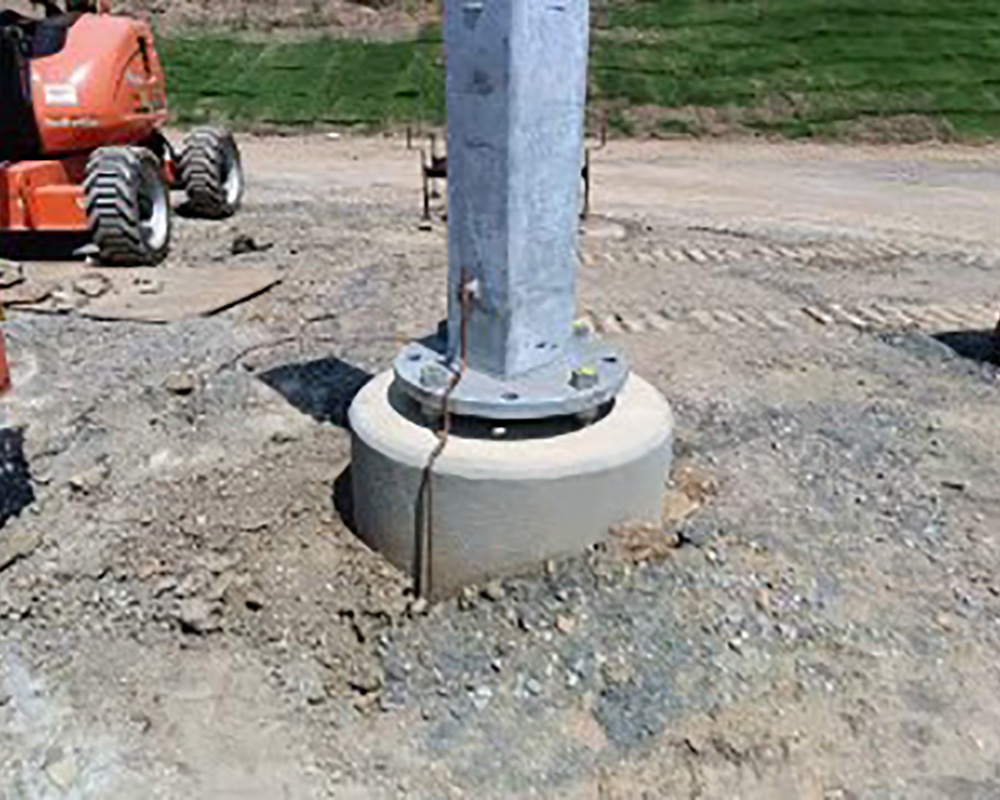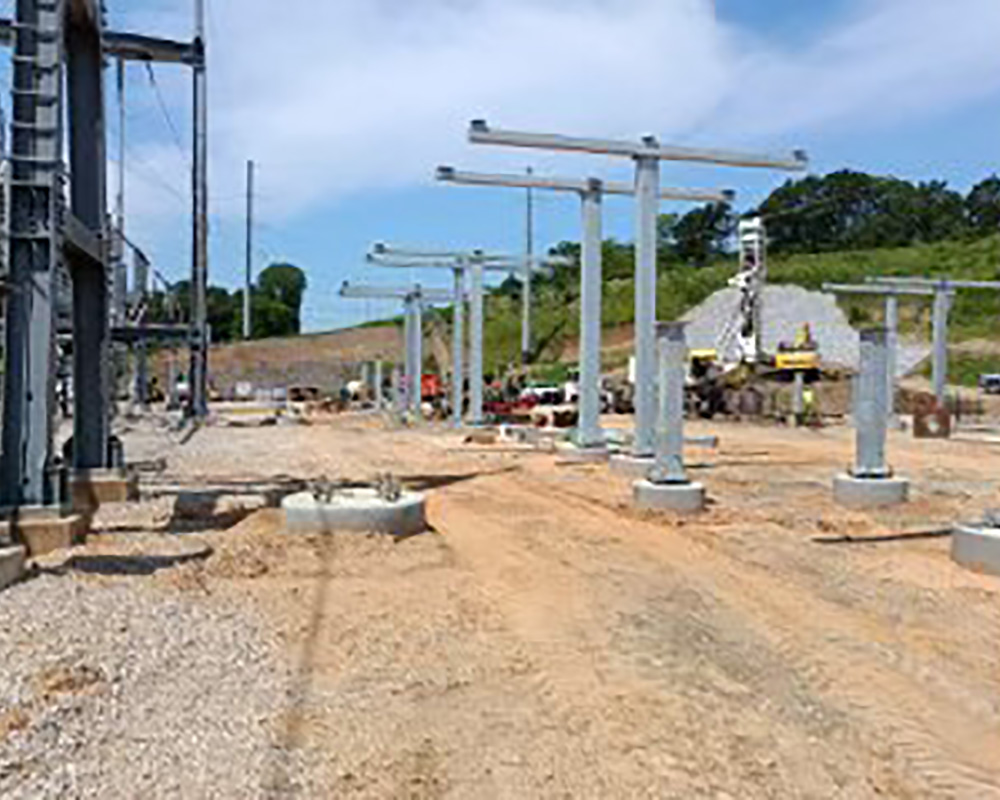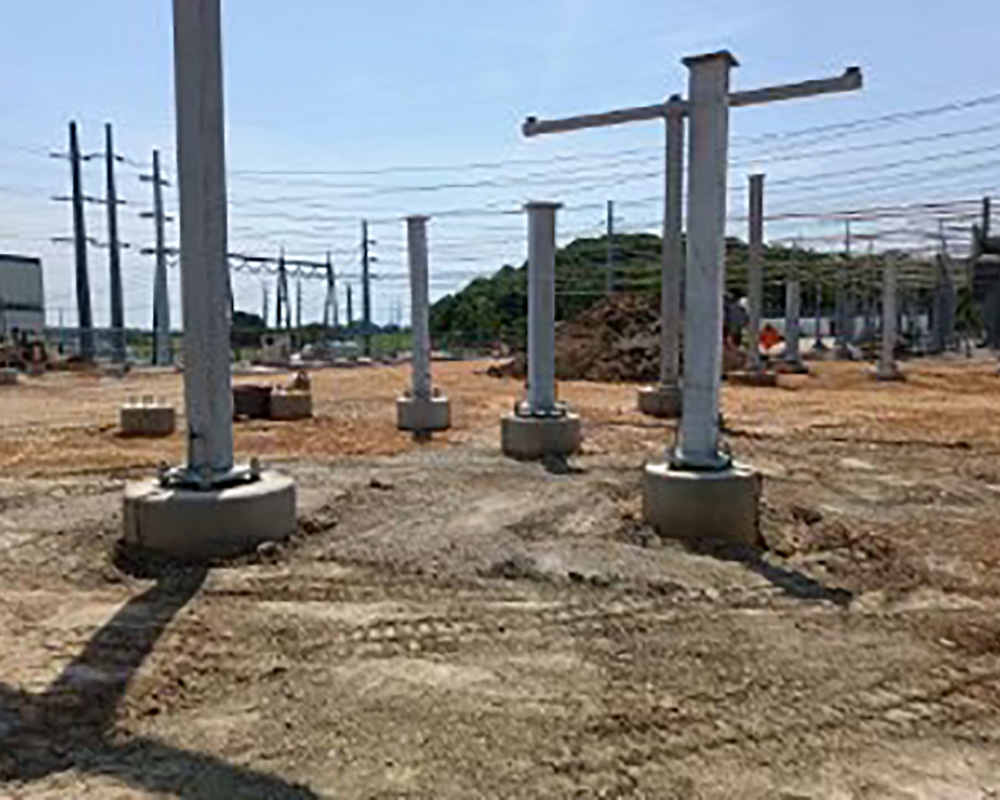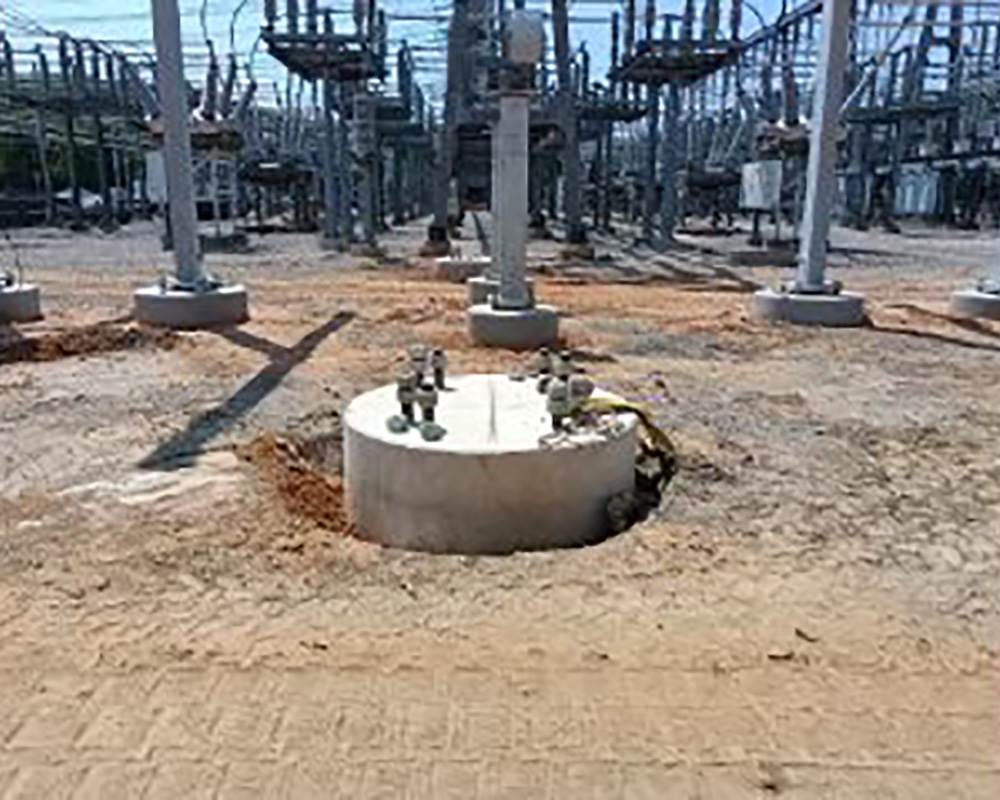 Hammer's Ancillary Services
Pipeline Maintenance & Repair
Our dedicated pipeline crew handles line relocations, maintenance, repair and related midstream energy work.
Trench Burning
Trench burning using air curtain incinerators offers a more efficient way of dealing with trees, brush and other debris.
Pressure Washing
Pressure washers and steamers are available for clean outs or freeze protection.
Trucking/Hauling
Hammer is proud to offer full-service, over-the-road trucking and hauling, as well as material and aggregate transportation with our fleet of semis, dump trucks and belly dump trailers.
Hydrovac
Hydro-Vac utilizes water pressure to safely excavate trenches or spot underground utilities. This non-destructive digging method can be used for trenching, drain and cattleguard clean-outs, rig cleaning and more.
The Hammer Story
Hammer was first founded 70 years ago, and has continued to grow and evolve ever since.
Hammer Careers
We're always looking for good people to join our team. We believe a trusting employee/employer partnership is essential for success. Check out our open positions and see if there's a good fit for you.
Contact Hammer
We're here and ready to help make your project a reality – safely and efficiently. What can we do for you?