Hammer Construction, Inc. has been a private, family-run business since Jack Hammer first founded Hammer Construction and Dozer Service in the 1950s. Over the decades, that family company has grown and evolved around a core group of seasoned industry veterans.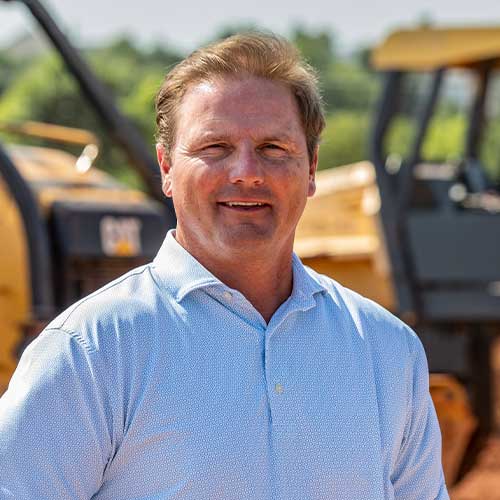 Robby Moore
President
Robby Moore's career with Hammer Construction, Inc. began in 2003. Prior to that, he had worked in the marketing and advertising field after graduating with a Bachelors in Business Administration from University of Oklahoma in 1995. At Hammer, Robby started his new career path working in various roles learning the business and was soon promoted to Vice President of Operations in 2004. He continued in that role until being named President in 2016. Robby and his wife, Shay have been part of the Norman community since 1998. They have two grown daughters – Macy and Molly along with one son – Mack.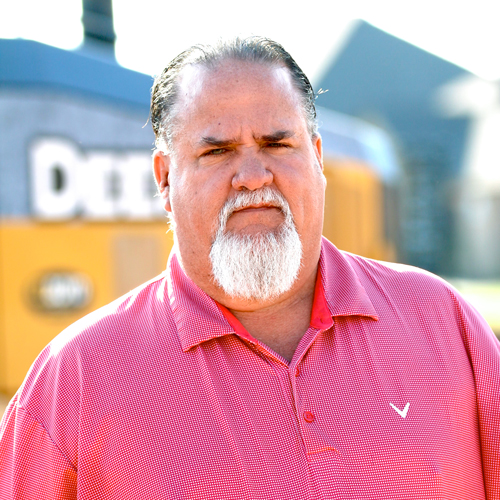 Mark Brown
Vice President – Operations
Mark Brown joined the Hammer team in early 2015 as a Senior Project Manager. Prior to that, he had been a customer of Hammer – working as Construction Manager and Inspector on several projects Hammer completed. Mark's knowledge and experience in all of Hammer's diverse services were a great fit, and he was quickly promoted to his current position as Hammer's Vice President of Operations in the fall of 2015.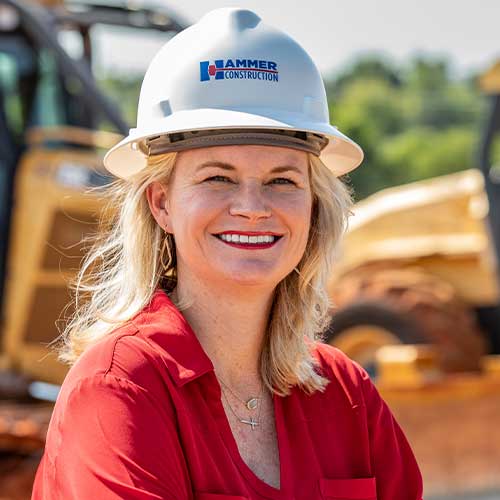 Megan Swart
Human Resources Director
Megan joined Hammer Construction in 2007 and has since continued to take on additional responsibilities, including leadership roles in nearly all administrative operations. She enjoys working with Hammer employees and taking the lead with employee training and development. She is passionate about building lasting relationships with employees and feels strongly that motivation, professionalism, trust and strategy are the pillars to a strong employer/employee relationship.
Megan holds a B.S. in Human Relations from the University of Oklahoma and M.S. in Education from East Central University. When Megan isn't working, she enjoys spending time with her husband Brandon and their three kids, Sylvie, Will and Vivien.
Shirley Hammer
Founder
Shirley Hammer rebuilt her father's company, founding Hammer Construction, Inc. in 1990. For the next 25 years, she was instrumental in leading the company. Her vision and entrepreneurial spirit – along with her positive and persevering attitude – have driven Hammer Construction to grow and prosper through the years under her guidance and beyond. After more than a quarter-century, Shirley retired as President of the company in 2016.
During her tenure, Shirley had a lot to be proud of outside of Hammer as well. She was Past President of Leadership Oklahoma, member and board member of The Oklahoma Academy for State Goals, The Oklahoma Business Roundtable and The Foundation for Excellence. She was recognized by The Journal Record as "One of Oklahoma's Most Admired CEO's" and was inducted into the "Circle of Excellence." She was featured in "Hammering Away" in the Oklahoma Magazine and has celebrated the Company's regional recognition as Southwest Construction Company Of The Year.
Our Services
Hammer Construction, Inc. is known for completing high-quality work efficiently and safely. Our skilled employees and ample, modern equipment get the job done right the first time.
Hammer Careers
We're always looking for good people to join our team. We believe a trusting employee/employer partnership is essential for success. Check out our open positions and see if there's a good fit for you.
Contact Hammer
We're here and ready to help make your project a reality – safely and efficiently. What can we do for you?